Making an impact through financial advice
When reflecting on my career aspirations, I've always known I wanted to have a positive impact on people and improve the lives of others. I've also always had a fascination with numbers and finance. In school, I found a cross-section between these two passions: financial planning! It was through my financial planning program that I learned how much of a difference sound and caring financial advice can make on peoples' lives. It was also through this program that I learned about Vanguard: an industry leader whose mission is to take a stand for all investors, to treat them fairly, and to give them the best chance for investment success.
My passions and Vanguard's mission led me to an interview for their College to Corporate internship. I was grateful to join the first class of interns in Vanguard's Personal Advisor Services, where I quickly found that all crew share a similar passion for improving clients' financial circumstances. Through this experience, I was able to see Vanguard's approach to financial planning first-hand by working with advisors as well as sharpen my acumen skills by preparing a capstone project with colleagues throughout the duration of the internship. Upon graduating from my financial planning program in university, I was glad to join Vanguard as a member of the Financial Advisor Development Program (FADP). I wanted to make a conscious decision as to the best place to start my financial career, and Vanguard certainly supplied everything I needed, including resources and support to pass crucial industry certifications as well as beneficial hands-on experience working with clients. Vanguard was integral to my success in passing the Certified Financial Planner™ exam and truly helped to jump started my financial advising career.
Now, as a high-net-worth financial advisor, I am able to fully immerse myself in the passion that led me to this position. Every day, I positively impact clients' lives and partner with them with the goal of financial success. When I talk to college students and recent graduates early in their careers, I always encourage them to find a firm that places an emphasis on early development of skills and gaining as much tangible experience as possible. I am appreciative to have found this program early in my financial planning career. The combination of my education, exam preparation, experience, and familiarity with internal processes makes me better positioned to give my clients the best financial planning experience possible, and I am grateful to Vanguard for giving me the tools and resources to deliver that to our clients.
-Mack G.
Tips to prepare you for the Certified Financial Planner™ exam
In studying for the exam, the best advice I can give is to acknowledge the breadth of the test, but don't let it get to your head. I was overwhelmed the first time I received my study resources and realized just how much material I had to get through. "Focus on foundations," as a colleague of mine would say during testing. The rest will fall into place over time. Trust the study path laid out to you by your testing provider, and don't be afraid to experiment with different forms of studying. Some concepts are best retained through quick flashcards, others by drawing out diagrams on a board or walking through a case study. Reviewing alone will not carry you to the finish line. Studying in a group was key for my development and preparation. I am grateful to Vanguard for providing the opportunity to study as a group, as we all benefitted from each other's strong areas and expertise.
Certified Financial Planner Board of Standards Inc. owns the certification marks CFP®, CERTIFIED FINANCIAL PLANNER™, in the U.S., which it awards to individuals who successfully complete CFP Board's initial and ongoing certification requirements.
Advice services are provided by Vanguard Advisers, Inc., a registered investment advisor, or by Vanguard National Trust Company, a federally chartered, limited-purpose trust company.
More career blogs you may have missed
https://cdn-static.findly.com/wp-content/uploads/sites/2085/2022/02/26093505/Michael-W-Blog-scaled-1.jpeg
1707
2560
nitesh
https://cdn-static.findly.com/wp-content/uploads/sites/841/2020/07/VG_WM_S_RGB_v3.png
nitesh
2022-02-16 11:25:45
2022-04-26 09:36:25
Why we changed careers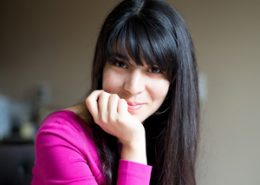 https://www.vanguardjobs.com/wp-content/uploads/sites/2085/2022/02/Stella_300x225_featured.jpg
225
300
yashsharma
https://cdn-static.findly.com/wp-content/uploads/sites/841/2020/07/VG_WM_S_RGB_v3.png
yashsharma
2022-01-19 04:37:19
2022-02-16 13:00:46
How my interest in personal finance paved a path to my Vanguard career
https://cdn-static.findly.com/wp-content/uploads/sites/1844/2021/12/15065549/Top-Blogs-Banner-2-scaled.jpg
1920
2560
balajivaradaraj
https://cdn-static.findly.com/wp-content/uploads/sites/841/2020/07/VG_WM_S_RGB_v3.png
balajivaradaraj
2021-12-15 07:17:37
2021-12-15 07:19:14
Our top careers blogs from 2021
https://cdn-static.findly.com/wp-content/uploads/sites/1844/2021/12/15185015/Mr.-Bogle-autographing-book-for-me-2017-640x480-1.jpg
480
640
vanguardsync
https://cdn-static.findly.com/wp-content/uploads/sites/841/2020/07/VG_WM_S_RGB_v3.png
vanguardsync
2021-12-08 14:08:30
2022-02-16 13:08:10
Making the leap to a second career—again
https://cdn-static.findly.com/wp-content/uploads/sites/1844/2021/11/15190557/DaltonL_featured_.jpg
225
300
vanguardsync
https://cdn-static.findly.com/wp-content/uploads/sites/841/2020/07/VG_WM_S_RGB_v3.png
vanguardsync
2021-11-11 16:10:50
2022-02-16 13:16:43
How serving in the military helped shape my career
https://cdn-static.findly.com/wp-content/uploads/sites/1844/2021/10/15191016/interviewTips-300x225-1.png
225
300
jortega
https://cdn-static.findly.com/wp-content/uploads/sites/841/2020/07/VG_WM_S_RGB_v3.png
jortega
2021-10-27 04:30:02
2022-02-16 13:19:40
Interview tips from Vanguard recruiters
https://cdn-static.findly.com/wp-content/uploads/sites/1844/2021/09/15191813/Courtney-Goodwin-2-b.jpg
480
640
balajivaradaraj
https://cdn-static.findly.com/wp-content/uploads/sites/841/2020/07/VG_WM_S_RGB_v3.png
balajivaradaraj
2021-09-30 14:13:09
2022-02-16 13:23:26
Grateful my journey of learning and growth led to a career in sales