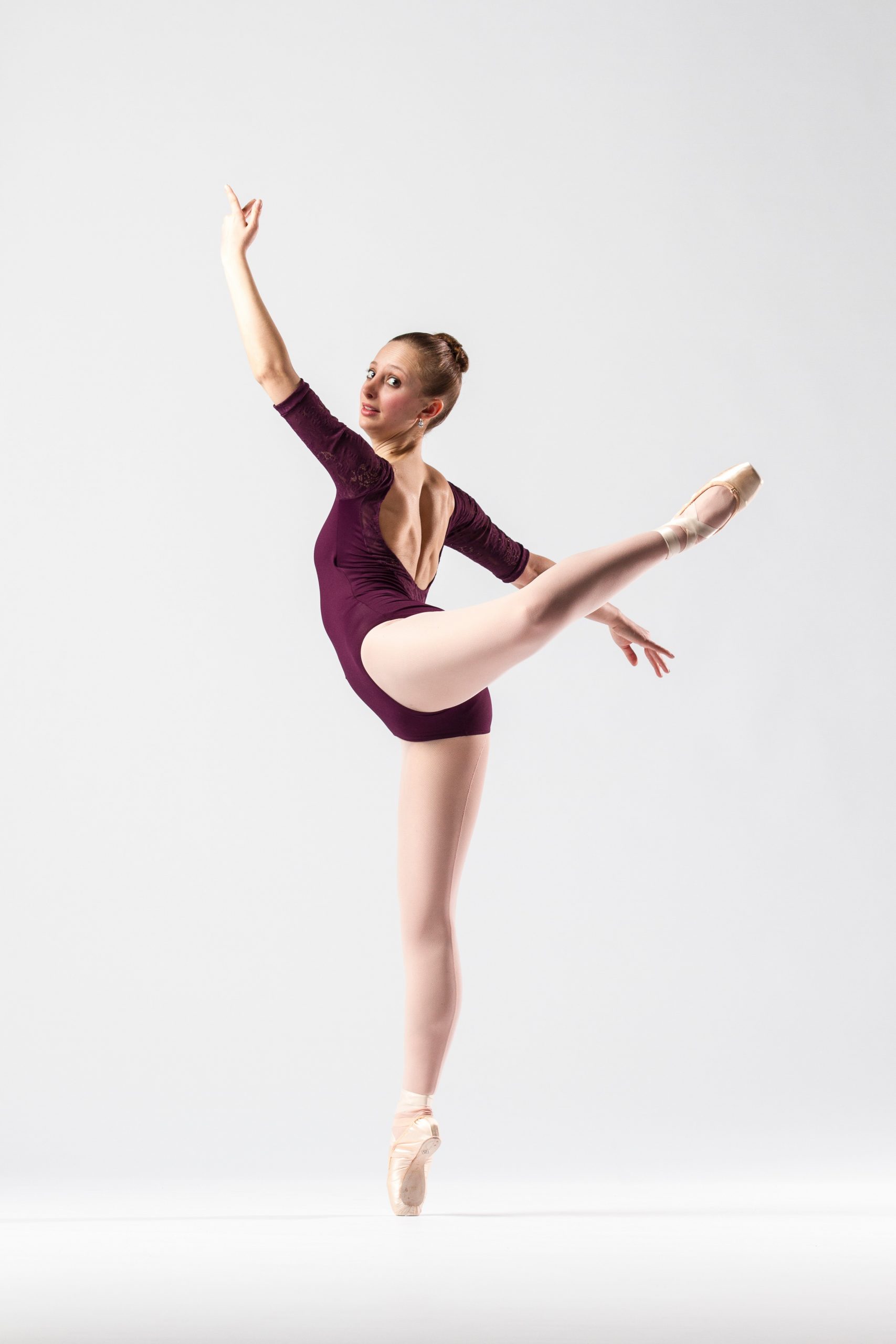 A career change from ballet to finance doesn't seem like a natural progression but it is in my experience. When I share my background with people, I'm often asked, "How did you end up at Vanguard?". The truth is, after I stopped dancing, I had no idea what I wanted to do. The only thing I knew was I wanted to try something completely new and with a company that valued passion and hard work.
During a career fair at the University of Utah, I spoke with a recruiter who shared that Vanguard appreciates candidates with diverse backgrounds who are willing to take on fresh and challenging opportunities. Even though I was scared, I took a chance and passed along my resume. The rest is history.
In February, I will celebrate my six-year work anniversary with Vanguard and I couldn't be more proud. This company has allowed me to develop myself professionally in ways I could have never imagined. For instance, I have served our clients on the front lines, taking calls and guiding them through investment decisions. Further, I led a team in our Client Care group and most recently, I joined the recruiting team in our Human Resources division. My position as a recruiter has truly brought me full circle, as I always hoped I would have the chance to serve in a role that is so integral in many people's careers.
How ballet helped me in my professional career
Ballet taught me many things, but I have highlighted a few that have particularly helped me flourish:
Resilience– In ballet, you hear the word "No" a lot. Maybe I didn't nail my audition that day or get the part I wanted. Did I let it get to me? Sure, a little, but what really mattered to me was how I was going to move forward. I let each failure become motivation for me to get better. How can I practice harder, get stronger, make sure I'm always at my best? If I wasn't learning, I wasn't growing. The same has applied to my time at Vanguard. Sometimes I don't get the promotion or perhaps a meeting didn't go quite how I planned. Because of my background, I am always able to pick myself up and reflect. Asking for feedback is also key. Sometimes others observe something you don't and it's important to me to have the humility to ask so I can continually improve.
Creativity– As a dancer and a lover of the arts, I have always had a creative mind. When I started at Vanguard, I was unsure how that would translate. It became very apparent early on that it would prove to be extremely helpful in my career. Since I didn't have a traditional background, I asked different questions and saw things through a unique perspective. Every day in my role I'm asked to solve complex issues and I rely on my creative thinking to help come up with solutions.
Discipline– As a dancer, and especially one that studied classical ballet, discipline is engrained in you. From the way you present yourself, to timeliness, and organization. Throughout my career that discipline has helped me to stay focused when I was studying for my licensing exams, remain patient while navigating my career path, and even stay organized when managing multiple competing priorities.
How I've used my story to help others
The most rewarding part of my role as a recruiter is connecting with people who are thinking about a career at Vanguard. I want every potential candidate to know that we value their unique background. I love being able to share my own experience with others in hopes that it might inspire them or give them the confidence to take a leap.
-Allison G.
Note: Photo courtesy of Nathan Sweet photography
More career blogs you may have missed
https://cdn-static.findly.com/wp-content/uploads/sites/2085/2022/07/19181434/Jackson_Janel_21_f.jpg
1400
2099
manikantashetty
https://cdn-static.findly.com/wp-content/uploads/sites/841/2020/07/VG_WM_S_RGB_v3.png
manikantashetty
2022-07-20 13:24:07
2022-07-20 13:24:07
Serving on the Women in ETFs U.S. board
https://cdn-static.findly.com/wp-content/uploads/sites/2085/2022/07/01075209/Dulemba_Monica_19.jpg
1500
2250
manikantashetty
https://cdn-static.findly.com/wp-content/uploads/sites/841/2020/07/VG_WM_S_RGB_v3.png
manikantashetty
2022-07-06 11:41:53
2022-07-06 11:41:53
My personal development journey through Vanguard Toastmasters
https://cdn-static.findly.com/wp-content/uploads/sites/2085/2022/05/19080749/Headshot-1_feature.jpeg
200
300
jortega
https://cdn-static.findly.com/wp-content/uploads/sites/841/2020/07/VG_WM_S_RGB_v3.png
jortega
2022-05-25 11:08:31
2022-05-26 11:09:39
A legacy of educators
https://cdn-static.findly.com/wp-content/uploads/sites/2085/2022/05/10193330/Sperry_Talli_17-final-2017-feature.jpg
200
300
jortega
https://cdn-static.findly.com/wp-content/uploads/sites/841/2020/07/VG_WM_S_RGB_v3.png
jortega
2022-05-11 07:09:24
2022-10-25 11:02:02
How Vanguard has supported my career as a first‑time Mom
https://cdn-static.findly.com/wp-content/uploads/sites/2085/2022/03/26074603/Pic-4.jpeg
426
640
nitesh
https://cdn-static.findly.com/wp-content/uploads/sites/841/2020/07/VG_WM_S_RGB_v3.png
nitesh
2022-03-09 15:14:58
2022-08-18 14:40:28
Making technology accessible for all
https://cdn-static.findly.com/wp-content/uploads/sites/2085/2022/03/26074008/GettyImages-1207517220-1030x687-1.jpeg
687
1030
nitesh
https://cdn-static.findly.com/wp-content/uploads/sites/841/2020/07/VG_WM_S_RGB_v3.png
nitesh
2022-03-02 15:52:28
2022-10-25 11:07:38
Vanguard's enhanced Total Rewards package