How serving in the military helped shape my career
I joined Vanguard a year ago and while my path to this organization was not the traditional one, my career has been guided by many of the same values that Vanguard was built on, including taking a stand for the people you serve. With a desire to serve our country, I launched my career as an officer in the US Navy after graduate school. It was here where I learned many lessons and had experiences that shaped my leadership beliefs today.
Lesson One: There are no shortcuts
During the first week on board my submarine, I had to climb into one of the smallest spaces to check the boat's battery. It was a simple but challenging task, but if you approached the task half-heartedly, others would follow suit. At times, I observed others completing improper checks, even after they had been caught slacking in the past. I learned quickly, if I wanted others to take their roles and work seriously–whether it was checking the boat's battery or inspecting the nuclear power plant–I would have to demonstrate how important each task was to me. No matter how tired I might feel or cumbersome a task might be, I realized that someone would always be watching, and it was critical that I lead by example. When I look back, what comes to mind is not the sleepless nights and hard work, but rather the pride of doing things the right way and inspiring others to follow suit.
Lesson Two: Be the change you want to inspire
My experiences in the military taught me many things, including the impact of artificial fear, the need for psychological safety, and the importance of surfacing problems and getting to the truth, and I've brought these learnings with me into the corporate world. I learned to "be the change" I wanted to inspire in others, and to empower and engage others by serving rather than directing. These lessons helped me become a much better leader and are a big part of any of the successes I have had in my career.
More importantly, these experiences give me confidence. They give me confidence to stay true to my leadership beliefs when challenging situations invite me to stray. They give me the confidence to stay calm in challenging situations and to focus on the problems that really matter. They give me the confidence to open myself up to be truly curious and to grow as a result.
Lesson Three: Real joy comes out of service to others
While I have had many experiences in my career, the greatest ones were not for personal gain but for the greater good. Serving my country and crew in the military was rewarding in ways that I never expected. After my time in the US Navy and before coming to Vanguard, I worked as a management consultant for several years and I was able to see that many organizations aren't built to serve others. That's what makes Vanguard a special place. I am grateful to be working for an organization that not only values our clients the way we do, but also puts our crew at the forefront of our decisions.
-Dalton L.
More career blogs you may have missed
https://cdn-static.findly.com/wp-content/uploads/sites/2085/2022/02/26093505/Michael-W-Blog-scaled-1.jpeg
1707
2560
nitesh
https://cdn-static.findly.com/wp-content/uploads/sites/841/2020/07/VG_WM_S_RGB_v3.png
nitesh
2022-02-16 11:25:45
2022-04-26 09:36:25
Why we changed careers
https://cdn-static.findly.com/wp-content/uploads/sites/2085/2022/02/02050219/Kristy-3.jpeg
845
1284
yashsharma
https://cdn-static.findly.com/wp-content/uploads/sites/841/2020/07/VG_WM_S_RGB_v3.png
yashsharma
2022-02-02 14:14:21
2022-02-16 12:54:38
Living my passion in diversity recruiting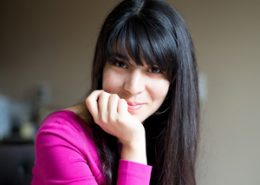 https://www.vanguardjobs.com/wp-content/uploads/sites/2085/2022/02/Stella_300x225_featured.jpg
225
300
yashsharma
https://cdn-static.findly.com/wp-content/uploads/sites/841/2020/07/VG_WM_S_RGB_v3.png
yashsharma
2022-01-19 04:37:19
2022-02-16 13:00:46
How my interest in personal finance paved a path to my Vanguard career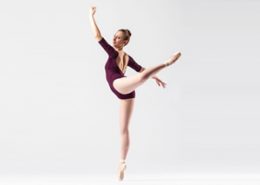 https://www.vanguardjobs.com/wp-content/uploads/sites/2085/2022/02/Nathan-Sweet-featured.jpeg
225
300
yashsharma
https://cdn-static.findly.com/wp-content/uploads/sites/841/2020/07/VG_WM_S_RGB_v3.png
yashsharma
2022-01-12 15:36:13
2022-02-16 13:03:48
From ballet to finance
https://cdn-static.findly.com/wp-content/uploads/sites/1844/2021/12/15065549/Top-Blogs-Banner-2-scaled.jpg
1920
2560
balajivaradaraj
https://cdn-static.findly.com/wp-content/uploads/sites/841/2020/07/VG_WM_S_RGB_v3.png
balajivaradaraj
2021-12-15 07:17:37
2021-12-15 07:19:14
Our top careers blogs from 2021
https://cdn-static.findly.com/wp-content/uploads/sites/1844/2021/12/15185015/Mr.-Bogle-autographing-book-for-me-2017-640x480-1.jpg
480
640
vanguardsync
https://cdn-static.findly.com/wp-content/uploads/sites/841/2020/07/VG_WM_S_RGB_v3.png
vanguardsync
2021-12-08 14:08:30
2022-02-16 13:08:10
Making the leap to a second career—again
https://cdn-static.findly.com/wp-content/uploads/sites/1844/2021/12/15185145/MicrosoftTeams-image-94.jpg
480
640
vanguardsync
https://cdn-static.findly.com/wp-content/uploads/sites/841/2020/07/VG_WM_S_RGB_v3.png
vanguardsync
2021-12-02 20:32:05
2022-02-16 13:09:59
Every ____ counts
https://cdn-static.findly.com/wp-content/uploads/sites/1844/2021/11/15185605/grat_featured.jpg
225
300
jortega
https://cdn-static.findly.com/wp-content/uploads/sites/841/2020/07/VG_WM_S_RGB_v3.png
jortega
2021-11-23 09:18:50
2022-02-16 13:11:55
Gratitude for friends and colleagues
https://cdn-static.findly.com/wp-content/uploads/sites/1844/2021/11/15190557/DaltonL_featured_.jpg
225
300
vanguardsync
https://cdn-static.findly.com/wp-content/uploads/sites/841/2020/07/VG_WM_S_RGB_v3.png
vanguardsync
2021-11-11 16:10:50
2022-02-16 13:16:43
How serving in the military helped shape my career