Interview tips from Vanguard recruiters
Preparing for an interview can be nerve-wracking but don't fret, we're here to help. In this video, Vanguard recruiters Erika F., Hannah A., and Danielle M. share some of their tips to help you succeed in your virtual interview.
Click here to learn more about job opportunities at Vanguard.
More career blogs you may have missed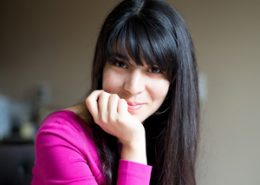 https://www.vanguardjobs.com/wp-content/uploads/sites/2085/2022/02/Stella_300x225_featured.jpg
225
300
yashsharma
https://cdn-static.findly.com/wp-content/uploads/sites/841/2020/07/VG_WM_S_RGB_v3.png
yashsharma
2022-01-19 04:37:19
2022-02-16 13:00:46
How my interest in personal finance paved a path to my Vanguard career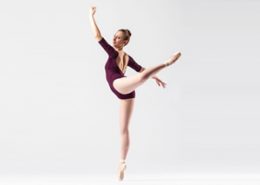 https://www.vanguardjobs.com/wp-content/uploads/sites/2085/2022/02/Nathan-Sweet-featured.jpeg
225
300
yashsharma
https://cdn-static.findly.com/wp-content/uploads/sites/841/2020/07/VG_WM_S_RGB_v3.png
yashsharma
2022-01-12 15:36:13
2022-02-16 13:03:48
From ballet to finance
https://cdn-static.findly.com/wp-content/uploads/sites/1844/2021/12/15065549/Top-Blogs-Banner-2-scaled.jpg
1920
2560
balajivaradaraj
https://cdn-static.findly.com/wp-content/uploads/sites/841/2020/07/VG_WM_S_RGB_v3.png
balajivaradaraj
2021-12-15 07:17:37
2021-12-15 07:19:14
Our top careers blogs from 2021
https://cdn-static.findly.com/wp-content/uploads/sites/1844/2021/12/15185015/Mr.-Bogle-autographing-book-for-me-2017-640x480-1.jpg
480
640
vanguardsync
https://cdn-static.findly.com/wp-content/uploads/sites/841/2020/07/VG_WM_S_RGB_v3.png
vanguardsync
2021-12-08 14:08:30
2022-02-16 13:08:10
Making the leap to a second career—again
https://cdn-static.findly.com/wp-content/uploads/sites/1844/2021/10/15191016/interviewTips-300x225-1.png
225
300
jortega
https://cdn-static.findly.com/wp-content/uploads/sites/841/2020/07/VG_WM_S_RGB_v3.png
jortega
2021-10-27 04:30:02
2022-02-16 13:19:40
Interview tips from Vanguard recruiters
https://cdn-static.findly.com/wp-content/uploads/sites/1844/2021/09/15191813/Courtney-Goodwin-2-b.jpg
480
640
balajivaradaraj
https://cdn-static.findly.com/wp-content/uploads/sites/841/2020/07/VG_WM_S_RGB_v3.png
balajivaradaraj
2021-09-30 14:13:09
2022-02-16 13:23:26
Grateful my journey of learning and growth led to a career in sales
https://cdn-static.findly.com/wp-content/uploads/sites/1844/2021/09/15192419/mackG_feature-b.jpg
480
640
ajittest
https://cdn-static.findly.com/wp-content/uploads/sites/841/2020/07/VG_WM_S_RGB_v3.png
ajittest
2021-09-21 04:52:15
2022-02-16 13:24:56
Making an impact through financial advice
https://cdn-static.findly.com/wp-content/uploads/sites/1844/2021/09/15192806/scholarship_feature-b.jpg
480
640
jortega
https://cdn-static.findly.com/wp-content/uploads/sites/841/2020/07/VG_WM_S_RGB_v3.png
jortega
2021-09-08 07:36:38
2022-02-16 13:27:46
Discovering Vanguard through Tech Elevator
https://cdn-static.findly.com/wp-content/uploads/sites/841/2021/08/21214420/antonia_featured_640x480.jpg
480
640
manikantashetty
https://cdn-static.findly.com/wp-content/uploads/sites/841/2020/07/VG_WM_S_RGB_v3.png
manikantashetty
2021-08-16 15:21:08
2021-11-24 09:52:47
Antonia's perspective: Vanguard's MBA Development Program